Click above to explore in 3D
Martin®-grade quality and performance, mine-grade construction and durability
Installed inside conveyor transfer point skirtboards, Martin® Manufactured Canoe Liners absorb impact and abrasion and create a dam to shield the sealing system from the weight of the material load, prolonging the life of the seal.
Martin® Manufactured Canoe Liners feature a steel plate molded inside the urethane to prevent bond issues. Liners are also stackable to line higher drop chutes.
Built Tough
The unique design and rugged construction features a steel plate molded inside of the urethane to prevent bond issues that lead to component failure.
Adjustable
Mounting slots allow for adjustment over the life of the liner, ensuring that optimal sealing is maintained throughout the entire wear life to provide maximum return on your investment.
Lasts Longer
World-class manufacturing capabilities and high-quality materials deliver a reliable and long-lasting liner that exceeds expectations and delivers unmatched performance.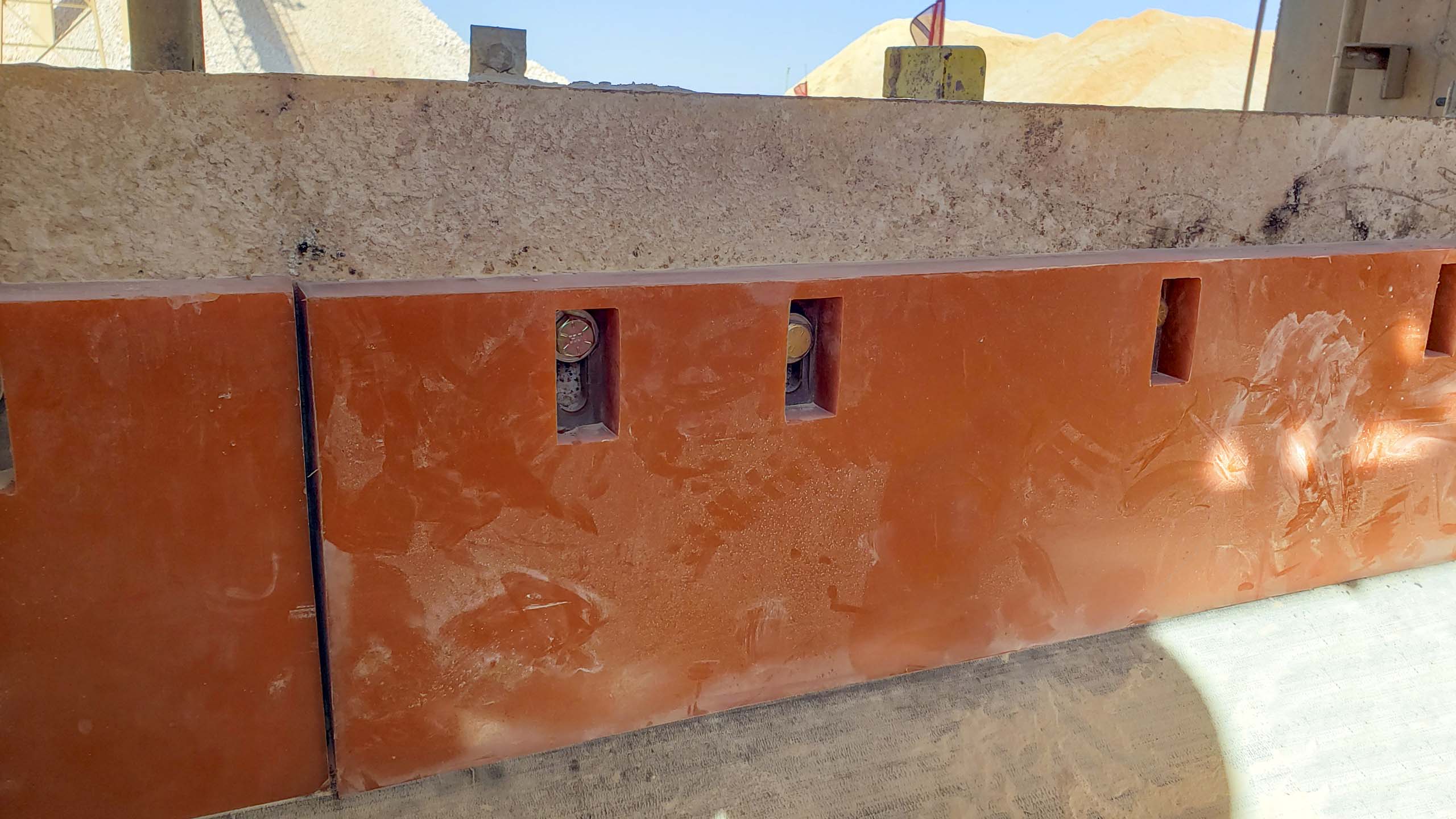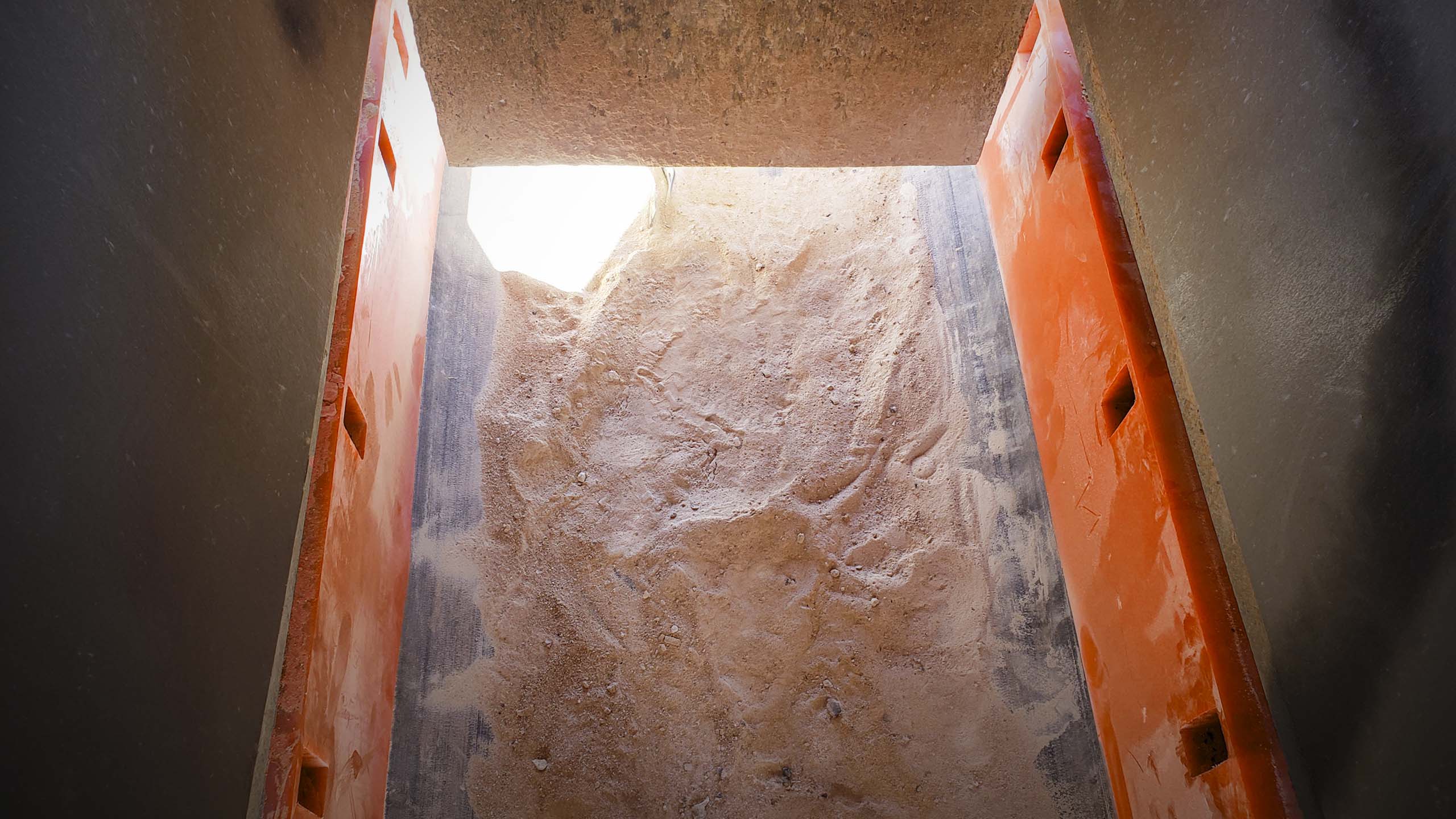 Articles from the Foundations™ Learning Center
Role of Belt Conveyor Wear Liners
Wear liners play several important roles in increasing the effectiveness and longevity of low-spillage transfer points.
Perhaps most importantly, as indicated by the name of the component, wear liners provide a "sacrificial surface" to suffer the abrasion of conveyed materials.
Minimizing the Escape of Fugitive Material
The design of a transfer chute is occasionally limited to some degree by the available space, which often leads to difficulties with fugitive materials in the form of dust and spillage. However, there are a variety of features that should be included that can effectively limit these issues.
Belt Conveyor Impact Cradles
Impact cradles should be installed directly under the material-drop zone to bear the brunt of the shock of the material hitting the belt as it loads. Like edge-sealing supports, impact cradles use low-friction bars underlying the belt to allow easy movement by the belt.
On-Demand Webinar:

Reducing Dust & Spillage with Improved Design
Conveyor dust and spillage, found at a load zone, can be reduced with proper maintenance. Maintenance on these vital parts of plants can be overlooked.
In this webinar, we cover some simple, as well as more complex, maintenance tactics that should be considered for expected load zone performance.
On-Demand Webinar:

Justifying Conveyor Improvements
Ok, you get it, your conveyors need improvements, but you're told it's not in the budget.
In this webinar, learn how to justify conveyor projects by demonstrating it is more costly to not do a project than to do it.
Related Conveyor Solutions
Belt Support
Properly supporting the belt, especially under transfer points, is critical to reducing belt damage and material spillage.
Tail Pulley Protection
Preventing fugitive material from entering the tail pulley helps avoid substantial damage to the pulley and the belt.
Belt Alignment
By keeping belts tracked correctly, you can prevent material spillage and damage to the belt and conveyor structure.